Diving Star
Daily Dive & Introduction dive & Dive courses & Liveaborad
Here At Diving Star we are proudly providing the best customer service in Hurghada, our mission is to ensure that everyone of our guests is safe and satisfied , And enjoy a lifetime experience that they will never forget.
our crew here at Diving Star are
all padi master qualified at the very least, we pride ourselves in the
highest standards of health, safety and diving professionalism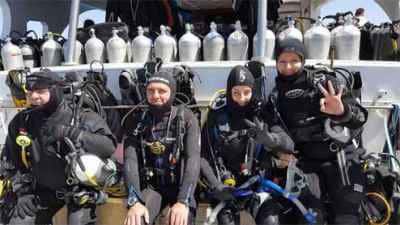 Daily Dive
Daily Dive We recommend our daily dives programs to any professional divers who would like to join us on our Hurghada Diving trips  the number of times you would like to venture with us is entirely up to you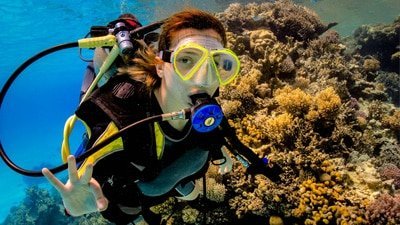 Introduction Dive
Intro Dive Have you ever wondered what it is like to breath underwater? But you're not quite ready to jump straight into a certification course. Well discover scuba is for you here at Hurghada diving star center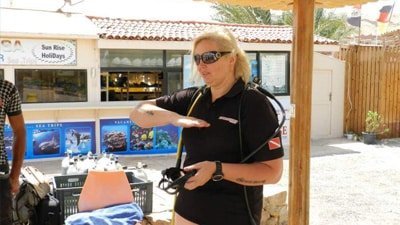 Dive Courses
courses at all levels with pleasure, from Open water Diver to Dive Master. It doesn't matter whether you just want to start diving or are planning to become a professional diver
Hurghada Diving Center
Diving Star is the scuba diving for every European diver and offers all year around perfect diving conditions and guaranteed sunshine.
---
To keep the highest standards when it comes to scuba diving equipment or diver training is a must.
Diving Star follow the scuba diving industry standards and local diving Egypt regulations.
All our diving lessons are using the latest audio-visual materials available. We firmly believe that prevention is the best medicine, therefore we recommend you to consult a doctor specialized in diving medicine prior to participating in any scuba activities.
Diving Star Hurghada Diving center
doesn't just aim to be a market leader, but to raise the standards of our divers and staff through professional services, innovation and customer service.
Every one of our customers is treated as a friend and a lifelong member of the Diving Star Center family, without our customers we would not be able to share what we love, the Red Sea.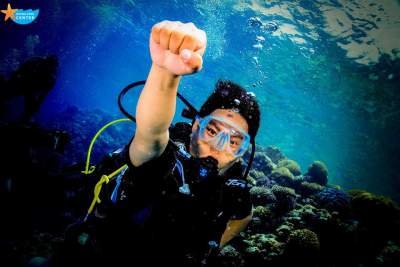 Your safety comes first and foremost. All Diving Instructors and Dive master are trained in first-aid.
All the dive boats have a radio, first-aid box, life vests and oxygen. In order to prevent diving accidents, it is imperative, that you follow the instructions of our Diving Instructor and the safety instructions of our Diving Center.
Our Boat
We proudly present our Sweet Maya, a 27m x 7.20m beauty with two floors, the bottom deck includes a kitchen where our chef prepares a delicious meal for you ready for when you return from your first dive, and a saloon where you can have your dinner comfortably and relax on one of the sofas out of the sun if the heat becomes too much for you. In the area just outside the salon is also where we safely store all of our diving equipment, dive tanks are secured with tank holders full and ready for you to use. On the top deck is the captains bridge, it is also full of sofas with a roof over to enjoy the view out of the sun and other exposed areas as well with sun beds for those who would like enjoy the sunshine and do a little sunbathing as well.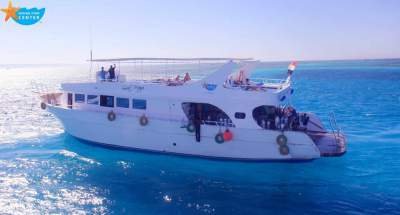 About Us
Diving Star Center diving and water sports network has been established since 2007 and is the holding the highest award of excellence in Scuba diving and water sports distinguishing you both in and out of the water. A free shuttle service is offered from all Hurghada.